Download News How SVN Other downloads Artwork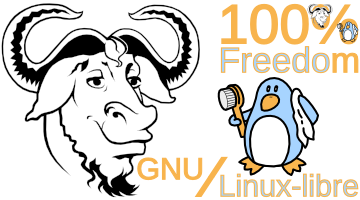 GNU operating system + Linux-libre kernel = 100% Freedom
GNU Linux-libre, Free as in Freedo
Linux, the kernel developed and distributed by Linus Torvalds et al, contains non-Free Software, i.e., software that does not respect your essential freedoms, and it induces you to install additional non-Free Software that it doesn't contain.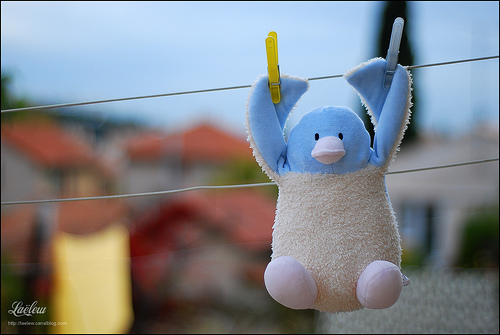 Stux, a cute penguin. Few realize he's not Free.
GNU Linux-libre is a project to maintain and publish 100% Free distributions of Linux, suitable for use in Free System Distributions, removing software that is included without source code, with obfuscated or obscured source code, under non-Free Software licenses, that do not permit you to change the software so that it does what you wish, and that induces or requires you to install additional pieces of non-Free Software.
Our releases can be easily adopted by 100% Free GNU/Linux distros, as well as by their users, by distros that want to enable their users to choose freedom, and by users of those that don't.
Although UTUTO-e was the first GNU/Linux distro to remove non-Free portions of Linux, GNU Linux-libre follows and improves on the practices established by gNewSense and BLAG.
Free Software Foundation Latin America (FSFLA) joined the (then non-GNU) Linux-libre project as part of its campaign dubbed "¡Sé Libre!", to encourage and enable users to go beyond using some Free Software, and rather seek and choose freedom.
Downloads
source tarballs tracking upstream releases, from which we removed blobs and code that induces users to install non-Free Software.
The GnuPG keys used to sign source tarballs, patches, Freed-ora packages, and the keys that sign other repositories. For each repository R, there's a corresponding SIGNING-KEY.R in the download tree.
.debs for 32-bit x86 of recent sources. Read more.
.debs for various architectures of the latest sources available. Read more.
.debs of recent sources with real-time support. Read more.
.rpms packages tracking Fedora kernel builds. Read more.
.debs for gNewSense/mipsel, for Lemote Yeeloong laptops. Read more.
(OBSOLETE) .debs tracking Debian kernel builds. Mirrored from Robert Millan's repository.
The repositories above are available from our network of mirrors too.

Other binaries

There are other distributions of GNU Linux-libre binaries from third parties. We maintain a list.
How it is done
The removal of non-Free bits from the kernel Linux is accomplished with the script deblob-main, that in turn uses deblob-<kver> and deblob-check.
deblob-<kver> is inspired in gNewSense's scripts, later customized for BLAG by Jeff Moe, and then further improved as part of the linux-libre project.
deblob-check is a script that you can use to test whether a kernel source file, a patch or a tarball, contains any remaining or suspicious firmware blob.
How to participate
Mailing list

SVN repository
SVN repository structure
The main script to clean up a linux tarball.
A script that recognizes and optionally cleans up blobs.
Scripts that clean up blobs from within exploded Linux source trees.
More details on usage of these scripts.
See freed-ora.
Scripts and diffs used to maintain freed-ebian packages.
Scripts and diffs used to maintain Linux-libre binary packages for Lemote Yeeloong notebooks.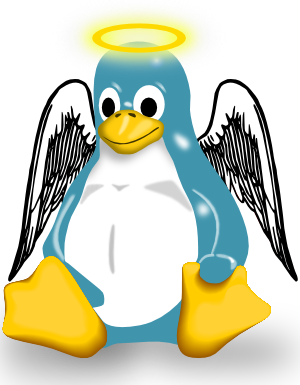 Lux, a g[e]nuine holy free penguin.
Other sources of binaries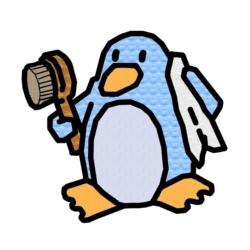 Freetz, our mascot's older brother.
Artwork
The hanging penguin picture was taken by Lewis Laë in November, 2007, and he was kind enough to grant us permission to use it as a logo, in private e-mail. Merci beaucoup, lew!
Anyhow, the picture didn't make for a very good logo. The penguin is cute and clean indeed, but he's still a prisoner. That's why we call him Stux.
Burnaron drew the penguin getting out of the shower (thanks!). He posted a vectorial version too. We call him Freetz.
Freedo, the Linux-libre mascot.
Rubén Rodrígues Pérez gave, erhm, birth to Freetz's younger brother, Freedo, our official (vectorial) logo. The name was suggested by Jeff Moe. Fernando suggested a grey version for printing in fewer colors. The final touches to Freedo were given by Islene Calciolari Garcia and Alexandre Oliva.
Alexandre Oliva combined Freedo with GNU, creating the image at the top of the page (vectorial). Binaries published by the Linux-libre project are going to be configured to display this logo at boot up. If you want to use it too, look for patches named 100gnu+freedo.patch, in directories named after Linux-libre builds within SVN repository. A few kernels used an older variant (vectorial).
Guillaume Pasquet drew Lux, the holy free penguin (thanks!), based on Larry Ewing's original tux; both must be credited for this art work. Here's a vectorial version.
Alexandre Oliva put together the levitating gnu, and Lux, being levitated out of the cage. This picture (and the corresponding sources) are licensed under the same terms as the levitating gnu: GPLv3+ or GFDL1.1 without invariant sections, front or back cover texts.
Last update: 2012-12-11 (Rev 9334)